Tel: (201) 305-3757
Attorney / Abogada
Please call for an appointment after 10am / Por favor llame para una cita después de las 10am
Updates / Actualizaciones
ICE EN LA CASA
¡Entérate de tus derechos!
¡Cuelgue este póster cerca de la entrada, para así recordarse de los detalles y derechos más importantes si el ICE entra a su casa!
HAGA CLIC AQUI -> Home Raid Poster
El 4 de mayo de 2016, USCIS publicó en el Registro Federal una notificación de reglamentación propuesta en la que invita al público a presentar comentarios dentro del plazo de 60 días sobre la Guía de Tarifas del Servicio de USCIS que ha sido propuesta.
La Ley de los Principales Oficiales Financieros de 1990, obliga a USCIS a llevar a cabo revisiones de tarifas de la Cuenta de Tarifas de Exámenes de Inmigración (IEFA, por sus siglas en inglés) cada dos años. La revisión bienal de tarifas correspondiente al año fiscal 2016/2017 indica que es necesario un aumento promedio equilibrado de un 21 por ciento para asegurar la recuperación completa de los costos. 
El IEFA representa aproximadamente el 94 por ciento del presupuesto de USCIS para el año fiscal 2015.  Los fondos restantes provienen de otras cuentas de tarifas y una pequeña asignación de fondos discrecionales.
USCIS tiene la autoridad de establecer sus tarifas IEFA a un nivel que permita la recuperación de los costos totales de los ofrecimientos de servicios de adjudicación y naturalización, incluidos los costos asociados con el ofrecimiento de servicios similares a solicitantes de asilo y otros inmigrantes libres de cargo, así como cualquier otro costo asociado con la administración de las tarifas cobradas.
El último ajuste de tarifas que realizó USCIS fue en noviembre de 2010, y estuvo basado en la Revisión de Tarifas para el año fiscal 2010/2011.
Para enviar un comentario, siga las instrucciones que aparecen en la notificación.
Después del plazo de 60 días, consideraremos los comentarios recibidos y publicaremos una regla final en el Registro Federal.
Nuestra oficina acaba de recibir este certificado del KIND (Niños Necesitados de Protección). Tuvimos una maravillosa experiencia de voluntariado con la organización y estamos encantados con los resultados que hemos obtenido para nuestro cliente.
Our office just received this certificate from KIND (Kids in Need of Defense). We had a wonderful experience volunteering with the organization and are delighted with the results we obtained for our client.
LO QUE USTED NECESITA SABER SOBRE LA ACCIÓN EJECUTIVA DE PRESIDENTE OBAMA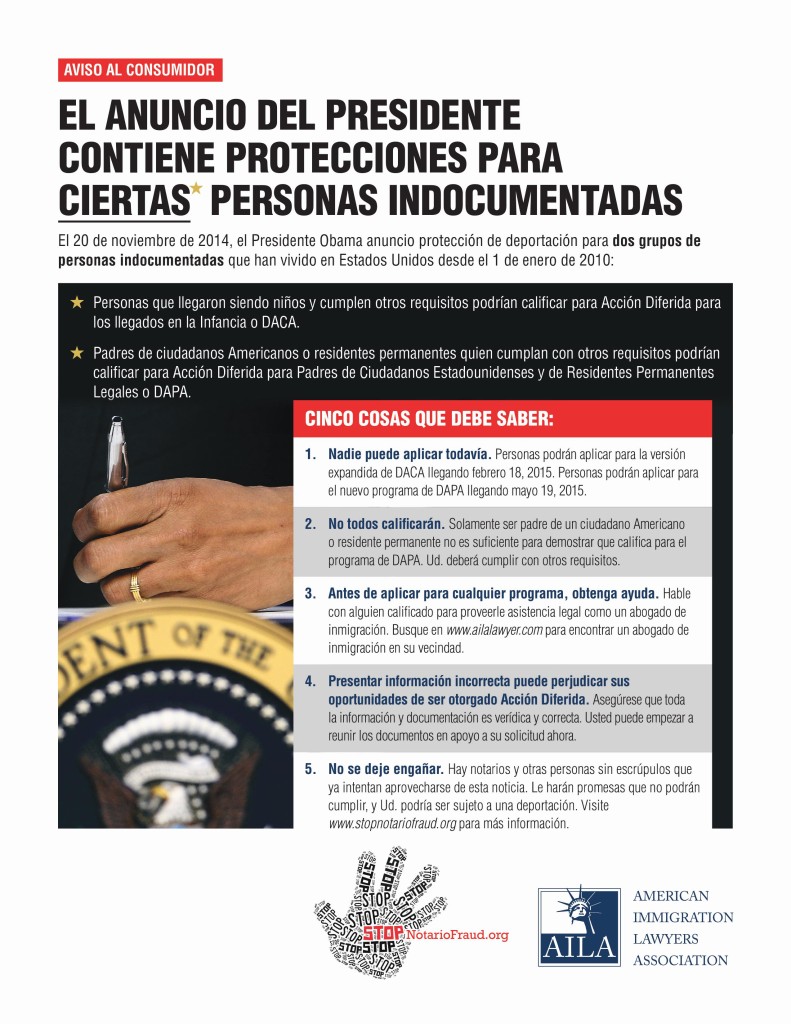 WHAT YOU NEED TO KNOW ABOUT PRESIDENT OBAMA'S EXECUTIVE ACTION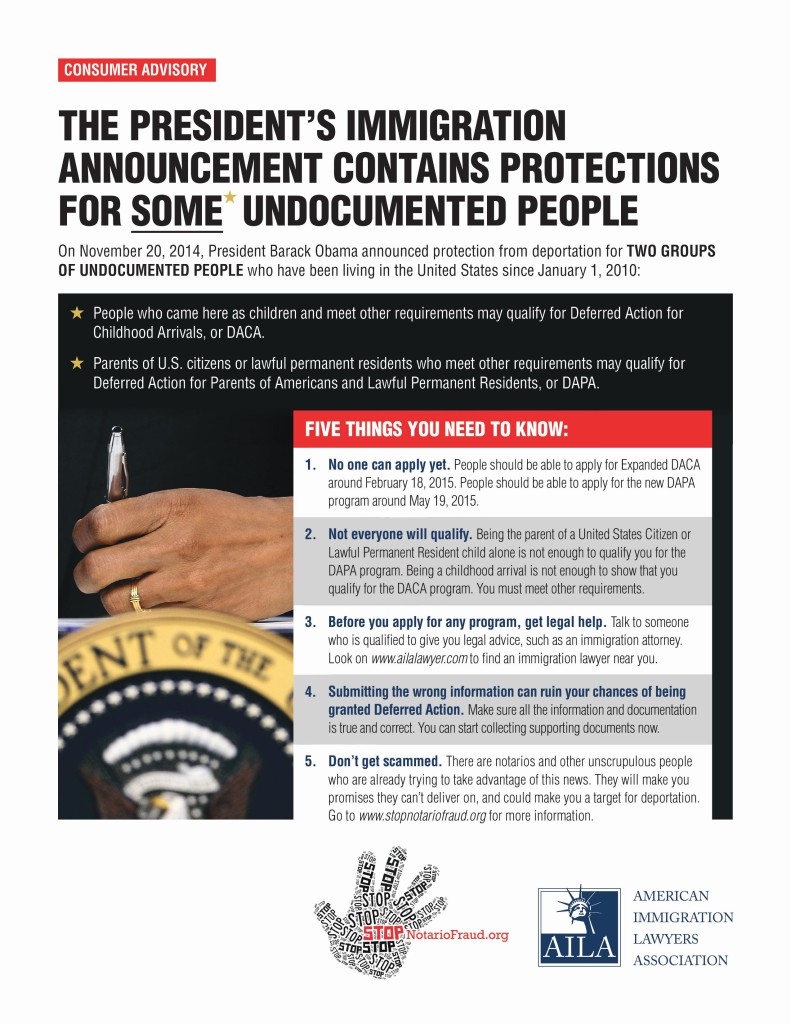 Immigration / Inmigración
Family Based Petitions / Peticiones familiars
Naturalization Applications / Peticiones para Ciudadania
Relief from removal (Immigration Court) / Defensa contra Deportación y Representacion en corte
Asesoria inmigratoria a causa de casos criminales y municipals
Visa for Investors (EB-5) / Visa para inversionistas
Municipal Court Representation / Representacion en Corte Municipal
TPS (Temporary Protected Status)
Matrimonial
Pre-nuptial agreements
Post nuptial agreements
Child support and custody
Property Settlement Agreements
Special Needs Estate Planning
Special Needs Trust / Fideicomiso
Guardianships /Tutela Legal
Wills /Testamento
Power of Attorney / Poder
Landlord Tenant
Lease drafting and review
Evictions
Real Estate Closings
By appointment only / Sólo con cita previa
The Supreme Court Ruling on the Defense of Marriage Act and how it may impact you
Site in progress