Tel: (201) 305-3757
Attorney / Abogada
Please call for an appointment after 10am / Por favor llame para una cita después de las 10am
Updates / Actualizaciones
ICE EN LA CASA
¡Entérate de tus derechos!
¡Cuelgue este póster cerca de la entrada, para así recordarse de los detalles y derechos más importantes si el ICE entra a su casa!
HAGA CLIC AQUI -> Home Raid Poster
Nuestra oficina acaba de recibir este certificado del KIND (Niños Necesitados de Protección). Tuvimos una maravillosa experiencia de voluntariado con la organización y estamos encantados con los resultados que hemos obtenido para nuestro cliente.
Our office just received this certificate from KIND (Kids in Need of Defense). We had a wonderful experience volunteering with the organization and are delighted with the results we obtained for our client.
NOTE: Applications for DACA under President Obama's expansion of November 20, 2014 will be available on 2/18/2015.
NOTA: Las aplicaciones para DACA bajo del expansión anunciado el 20 de noviembre del Presidente Obama de 2014 estarán disponibles el 2/18/2015.
LO QUE USTED NECESITA SABER SOBRE LA ACCIÓN EJECUTIVA DE PRESIDENTE OBAMA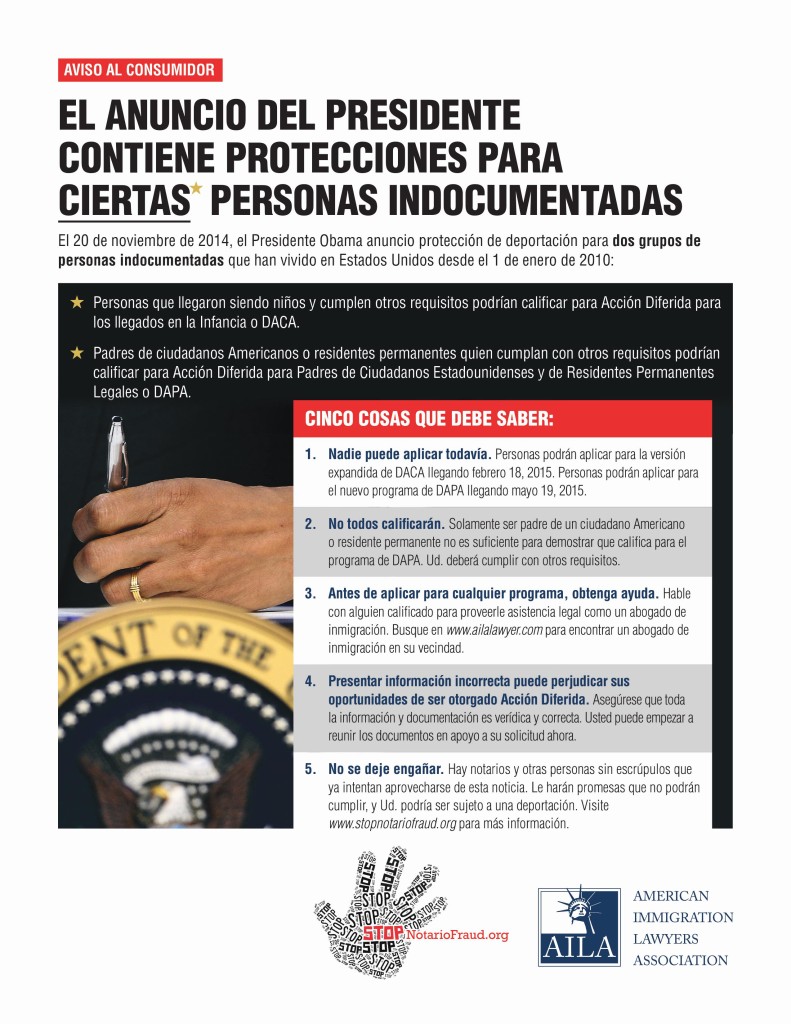 WHAT YOU NEED TO KNOW ABOUT PRESIDENT OBAMA'S EXECUTIVE ACTION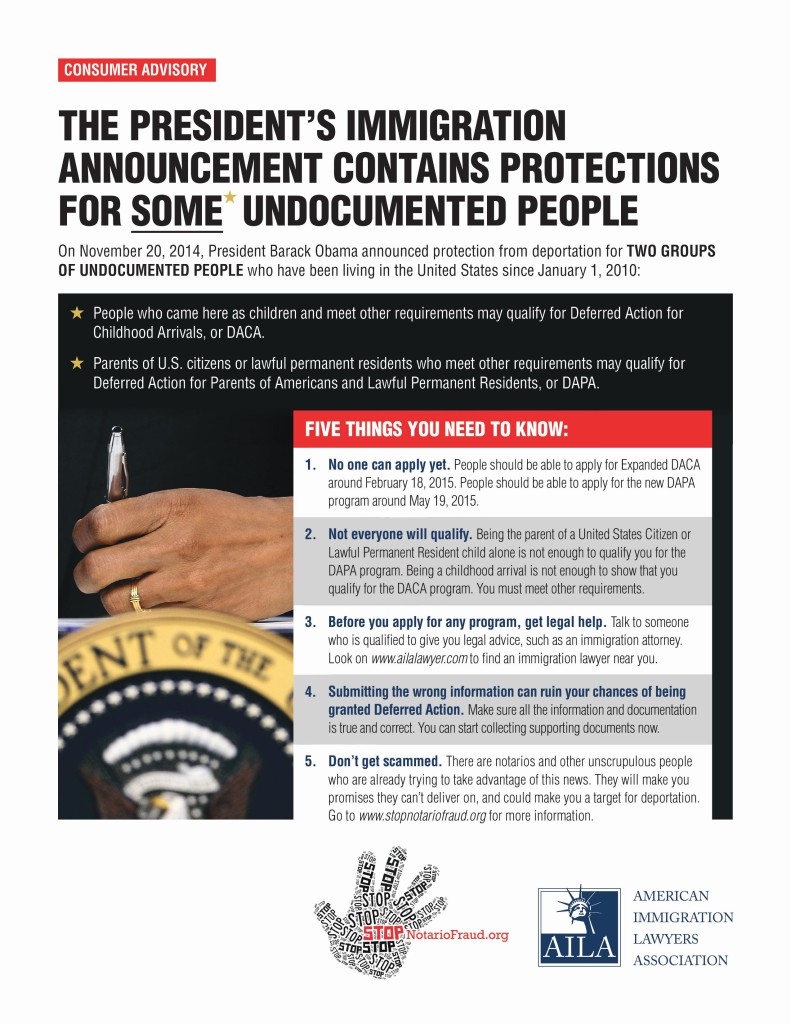 Immigration / Inmigración
Family Based Petitions / Peticiones familiars
Naturalization Applications / Peticiones para Ciudadania
Relief from removal (Immigration Court) / Defensa contra Deportación y Representacion en corte
Asesoria inmigratoria a causa de casos criminales y municipals
Visa for Investors (EB-5) / Visa para inversionistas
Municipal Court Representation / Representacion en Corte Municipal
TPS (Temporary Protected Status)
Matrimonial
Pre-nuptial agreements
Post nuptial agreements
Child support and custody
Property Settlement Agreements
Special Needs Estate Planning
Special Needs Trust / Fideicomiso
Guardianships /Tutela Legal
Wills /Testamento
Power of Attorney / Poder
Landlord Tenant
Lease drafting and review
Evictions
Real Estate Closings
By appointment only / Sólo con cita previa
The Supreme Court Ruling on the Defense of Marriage Act and how it may impact you
More information on the Immigration Reform Bill Summary
Site in progress